International Rescue Committee
​
The US has been sending an unwelcome message to refugees around the world. To raise awareness, the IRC will hijack state border signs to help people understand what it truly feels like to be unwelcomed somewhere.
​
Each state will have a home page with information about the restrictive refugee policies in the United States. On the page, people can write a message to their state representatives encouraging more welcoming policies for refugees.
​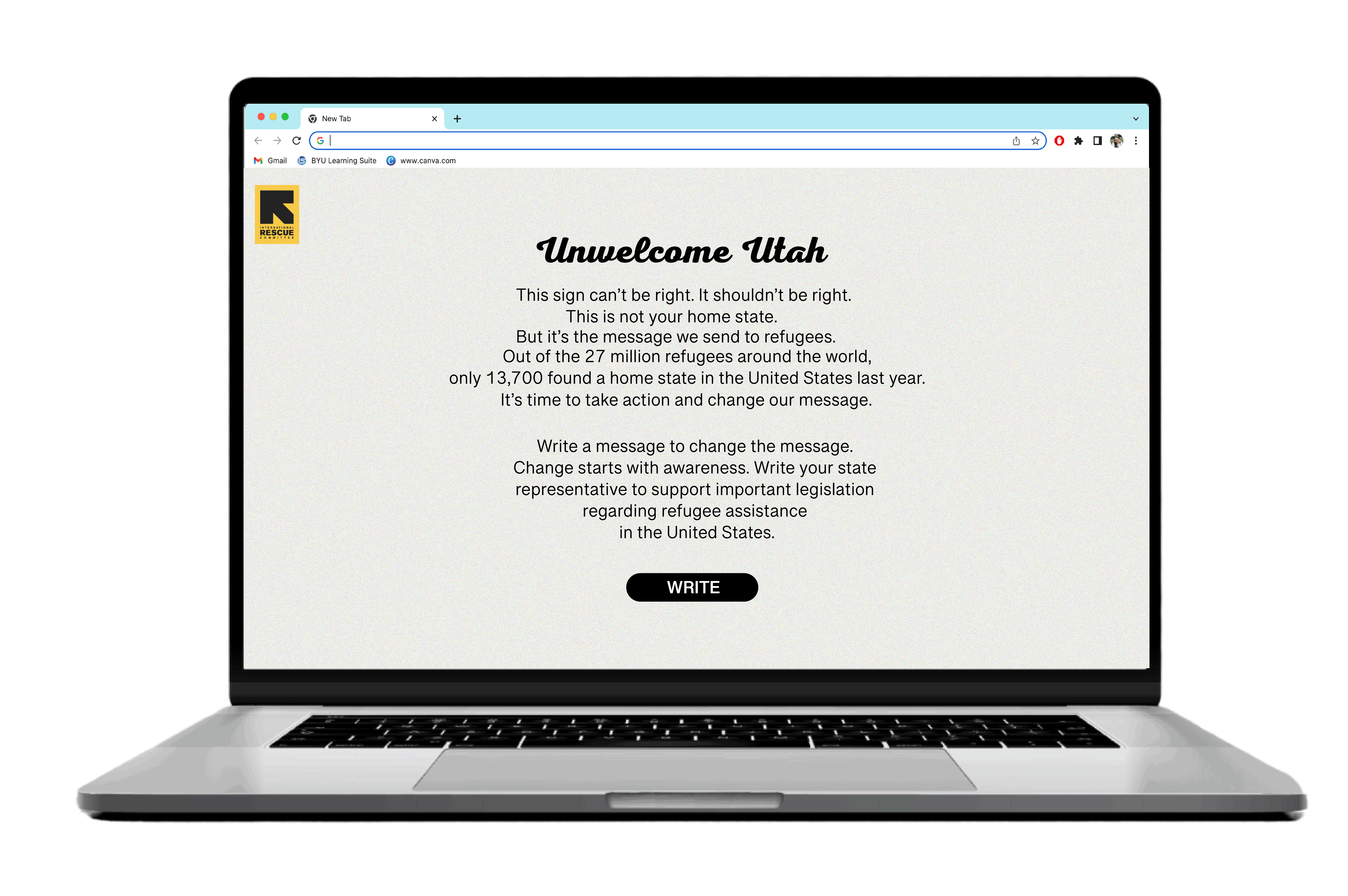 ​
The IRC will send the person a postcard for their home state. It will thank them for helping change the message.
​
Art Director: Me! & Annie Kate Cutler
Copy: Jared Brockbank
​