International Rescue Committee
​
Insight:The world has more than 27 million refugees. Last year, the United States resettled only 13,700 refugees. Unintentionally, the US is sending an unwelcome message to refugees seeking a new home.
​
Each state will have a home page with information about the restrictive refugee policies in the United States. On the page, people can write a message to their state representatives encouraging more welcoming policies for refugees.
​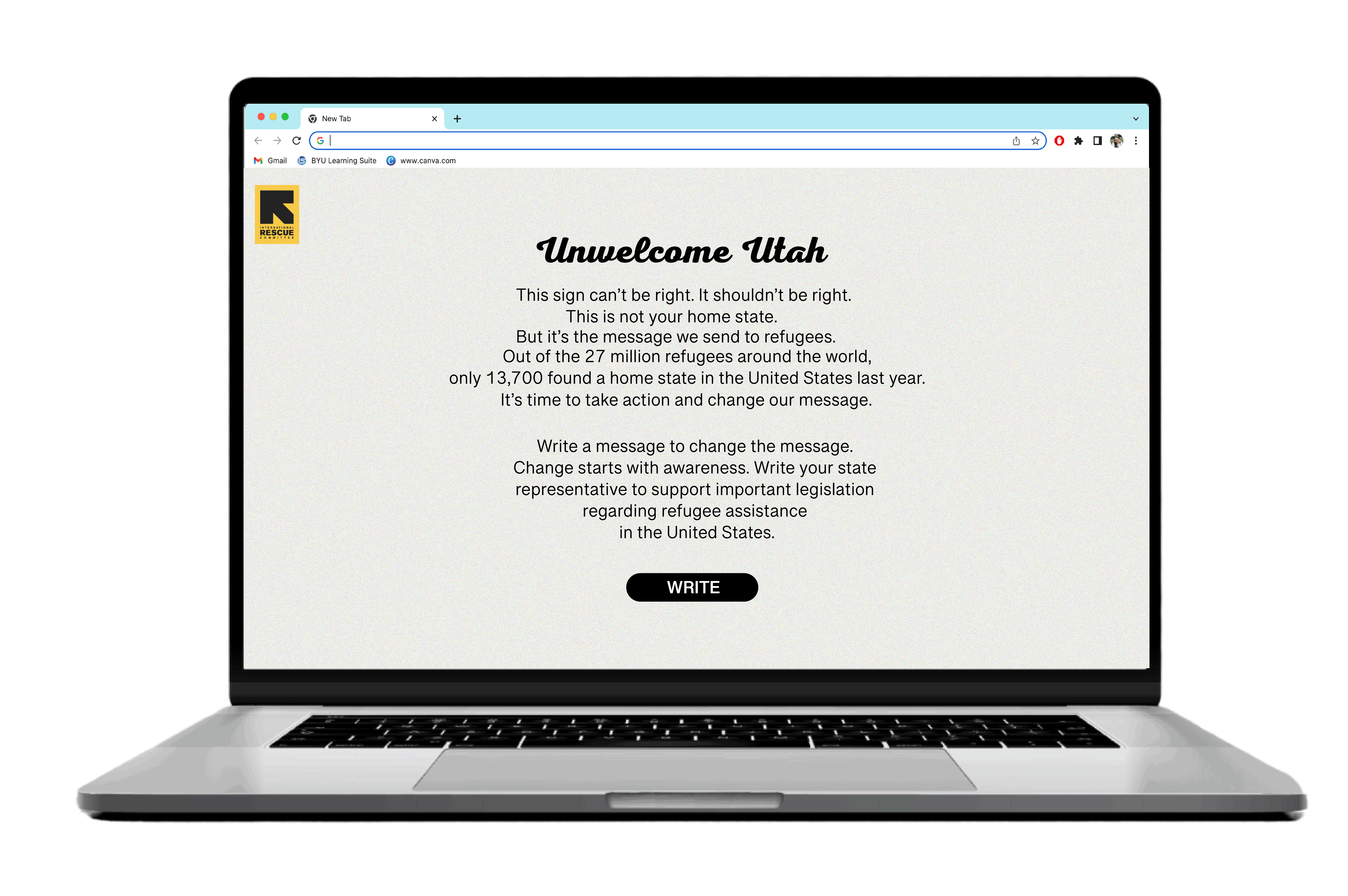 ​
The IRC will send the person a postcard for their home state. It will thank them for helping change the message.
The IRC will send a sticker to each citizen who writes their state representatives. The sticker will be an unwelcome message, but once peeled off, it will be a positive message for refugees.
​
​
Art Director: Me! & Annie Kate Cutler
Copy: Jared Brockbank
​